MISSION: To present residents of Leon and the surrounding counties with live concerts of choral masterworks of the highest caliber, to provide educational outreach in the schools and community, and to showcase Tallahassee's cultural distinction via national and international travel. The Tallahassee Community Chorus strives to maintain one of the finest non-auditioned mixed community choral ensembles in the nation.
---
The Tallahassee Community Chorus began in 1988 as a collaborative effort between the Florida State University School of Music and 37 community singers. The group has grown to more than 200 singers and has become one of the leading non-auditioned community choruses in the country. Much of the momentum for this growth and development has been the genius of the Artistic Director, Dr. André J. Thomas, whose energy, skill and musical talents are known and respected throughout the choral world. In addition, the Chorus continues to enjoy an excellent relationship with the Florida State University College of Music.
The Chorus includes singers from all walks of life. Age is no restriction, as the Chorus boasts a range of members from high school students through senior citizens. The mission of the Chorus is to enjoy promoting choral music through excellence in performance, and to reach out into the schools and community. The Chorus has performed with the Tallahassee Symphony Orchestra, the Florida State University Choral Department, the Florida State University Symphony Orchestra and Symphonic Band, the Florida A&M University Choral Department, and many groups from local schools and churches.
The repertoire of the Chorus focuses on the performance of large masterworks with orchestra. Recent performances include works by Mendelssohn, Handel, Thompson, Brahms, Lauridsen, Fauré, Ray, Poulenc, Honegger, Haydn, Mahler, Thomas and Beethoven. The Chorus has performed with and under the direction of such esteemed musicians as Billy Taylor, Bobby McFerrin, Krzysztof Penderecki, Sir David Willcocks and the late Robert Shaw.
To date, The Chorus has performed at Carnegie Hall in New York City (2004), in China, where the singers were proud to take part in the First International Beijing Choral Festival (2007), the Kennedy Center in Washington D.C. (2008), in Prague, Czech Republic, in the Prague Choral Festival (2011), in Paris and Normandy, France, in the Paris Choral Festival (2013) and most recently in Italy for the Rome Festival (2015).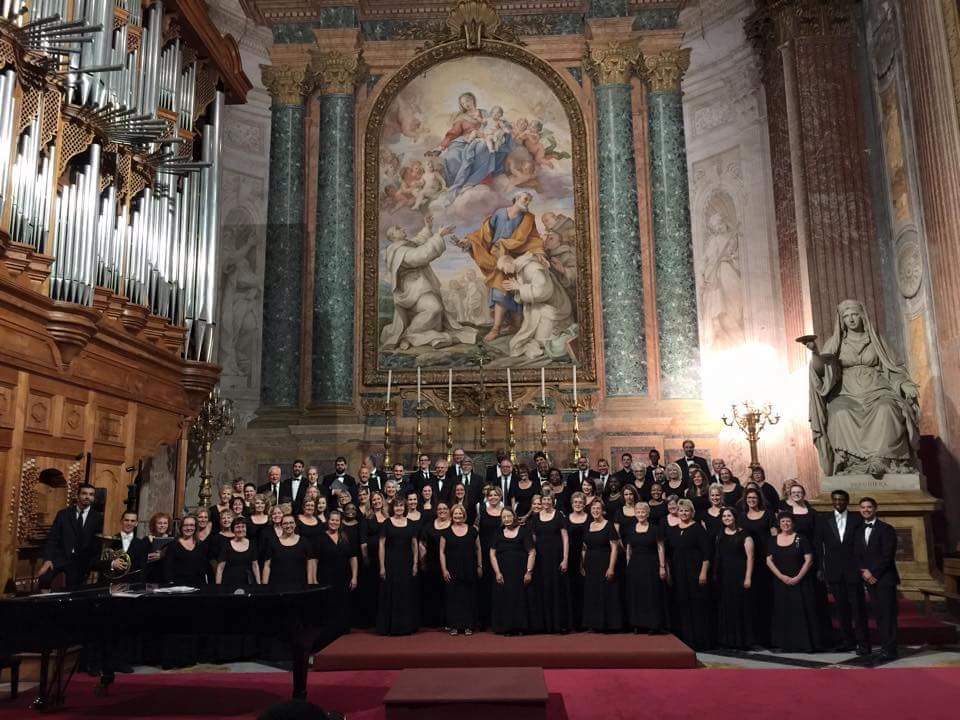 The concert season for the Chorus consists of a fall concert, a winter unity concert and a spring concert.     In addition, the Chorus joins the Florida State University Choral Department for the annual Seasonal Celebration performance. Concerts of The Tallahassee Community Chorus are supported by contributions from advertisers, grants from the City of Tallahassee, Leon County and the State of Florida, corporate sponsors and individual donations.